~Gladys Walleck~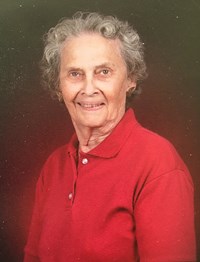 SHINER: Gladys Walleck, 88, passed away Friday, January 5, 2018. She was born July 12, 1929 in Moulton to the late Walter and Elsa (Gerloff) Brunkenhoefer.
Survivors are daughter, Susan Haba (Frank) of LaVernia; sons, Eugene Walleck (Laverne) of League City and Kenneth Walleck (Linda) of Yoakum; 8 grandchildren and 11 great-grandchildren; sisters, Evelyn Brosh, Allyne Albrecht, Angeline Dullye (Charles) and Darline Jahn (Robert); numerous extended family.
Preceded in death by her parents; husband Samuel Walleck; sons, Samuel Larry Walleck and Daniel Wayne Walleck.
Visitation begins 5 p.m., Monday, January 8, 2018 at Thiele Cooper Funeral Home with Prayer Service at 6:30 p.m.
Funeral Service 2 p.m., Tuesday, January 9, 2018 at Shiner Lutheran Church with Rev. Elaine Gomulka officiating. Burial to follow at Shiner Cemetery.
Pallbearers are Gary Dullye, Jimmie Joe Welfel, Travis Haba, Thomas Brosh, Wes Migl and Tim Moeller.
Honorary Pallbearers are her grandchildren and great-grandchildren.
Memorials may be made to Shiner UDML Lutheran Church.