~Susan Ward~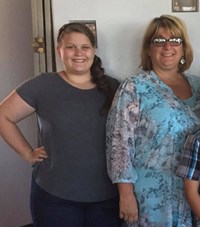 DICKINSON: Susan Elizabeth Ward, age 19, passed away Saturday, March 7, 2020.
She was born February 8, 2001 in Webster to Patrick Thomas and Laura Louise Cogdell Ward.
She graduated from HEP (Home Education Partnership) in Houston and was a member of The Sound and The Fury marching band at Tarleton State University where she was a student studying veterinary medicine. She loved children and animals, especially horses and her beloved poodles and tortoises. She was a member of Valley Grove Baptist Church in Stephenville and worked in the nursery.
Survivors: father, Patrick Thomas Ward; brothers, Samuel Thomas Ward and Seth Robert Ward; paternal grandparents, Butch and Susan Ward; maternal grandparents, Reginald Cogdell (Carolyn) and Susan Cogdell.
Preceded in death by her mother, Laura Louise Ward.
Funeral Service 2:00 p.m. Monday, March 16, 2020 at Thiele-Cooper Funeral Home with Pastor Gary Milbourne officiating. Burial to follow at Shiner Cemetery.
Pallbearers: Samuel Ward, Seth Ward, Joseph Feher, William Cogdell, John Crenek, Mark Branham, Lorean Cadenhead, Michael Morkovsky and Stephen Blum
Memorial contributions may be given to Revolution Church Missions (revolutionhtx.com)
Arrangements by Thiele-Cooper Funeral Home in Yoakum 361-293-5656.