~John Wasek Jr.~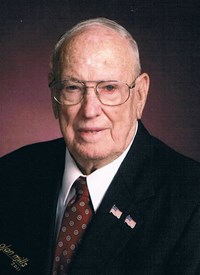 YOAKUM: John William Wasek Jr, age 89, passed away Wednesday, November 22, 2017.
He was born September 4, 1928 in Yoakum, Texas to Easley Ethel Sutton Wasek and John William Wasek Sr.
He served in the U.S. Navy and U.S. Air Force during W.W. II and the Korean Conflict. In 1955 he married Alline Lange, raising a family together and running their own glass & mirror business. He was a member of First United Methodist Church, Methodist Men's Breakfast Club, Sweet Home American Legion and  Yoakum Masonic Lodge.
Survived by wife of 62 years, Alline Lange Wasek; daughters, Pamela O'Sullivan of Katy, Cheryl Wasek of Houston and Brenda Wasek of Santa Fe; son, John Arthur Wasek of Austin; granddaughter, Megan O'Sullivan of Houston.
Visitation at 10:00 a.m. on Wednesday, November 29, 2017 followed by 11:00 a.m. funeral service at First United Methodist Church with Rev. Warren Hornung officiating. Burial at Oak Grove Cemetery.
Pallbearers: Bill Liles, Don Hale, Don Monk, Dan Stasney, Don Williams and Al Veselka.
Memorial contributions may be given to Yoakum First United Methodist Church or donor's choice.