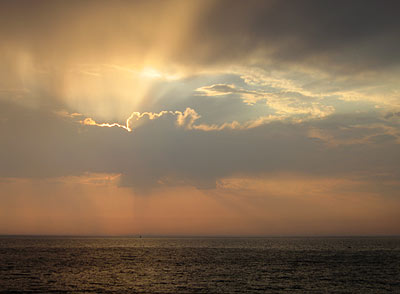 ~Keith Weber~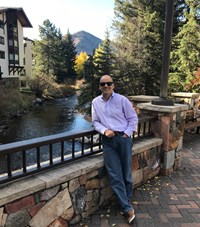 AUSTIN: Keith Weber, 50, completed his work on earth Monday, September 23, 2019. He was born August 22, 1969 in Loraine, Ohio to William Charles and Jacqueline Marie (Ansbro) Weber.
It wasn't long before Keith found himself in Texas which would become his home for the next 30 plus years. After  graduating from Pine Tree High School in Longview, Texas in 1988, Keith continued his education at The University of Texas in Austin. He graduated in 1993 with a Bachelor of Computer Science and began his career as a Computer Programmer and Architect at American Express. It was here that he met his wife Shari. After four short months of dating, the two were engaged and married for 24 years. Keith leaves behind many loving family and friends.
Survivors are his wife, Shari (Moseley) Weber of Austin; daughters, Jordyn Weber of Houston and Hannah Weber of Boston, MA.; mother, Jacqueline Weber of Ohio; sister, Denise Roberts (Tim) of Ohio; five brothers, John Weber (Robin) of Ohio, Jim Weber (Pam) of Kansas, David Weber (Stephanie) of Ohio, Darren Weber (Laura) of Richmond, Tx and Kevin Weber (Tracey) of North Carolina; mother and father-in-law, Bobbie and Ann Moseley of Shiner; brother and sister-in-law, Gary and Kendra Moseley of Richmond; 17 nieces and nephews; special friends, Leonard and Debbie Voyles, Karl and Rosie Karlberg and Joe and Lauren Byars.
He is preceded in death by his father. (Keith's Mother, Jacqueline Weber of Ohio, passed away Monday, September 30, 2019)
Besides family and friends, Keith leaves behind a great legacy, as being known as the resident chef of the family, making many delicious meals for family and friends. Keith and Shari enjoyed hosting people to several course dinners in their home. Not only was Keith a great cook, but also loved fine dining experiences and meeting world renown chefs across the world. Keith enjoyed traveling and adventurous activities. Vacations planned by him were far from boring and ordinary. Some highlights were ziplining across mountains in Alaska to the jungles of Mexico, helicopter and hiking across a volcano in New Zealand, Cave crawls in Puerto Rico, Glacier hikes and Ice wall climbs in Alaska, exploring 2000 year old catacombs of Malta, riding camels and exploring Egypt, Scuba diving with Jordyn and Dune buggy rides in the Sedona desert. Life with Keith was nothing short of adventurous.
Not only did Keith enjoy traveling, but he loved running and sports. Keith ran several marathons in Houston and Austin. Those who knew Keith, knew he liked to be boss which made it only appropriate to become a soccer referee for High School and Youth Soccer. He was coach for many activities for his two girls.  He not only taught many lessons to his girls but enjoyed learning new things himself. He watched hours of YouTube tutorials to learn to properly cast a rod, read books to learn how to install a HVAC system and Intercom system in his home, and learned how to do the southern activities such as working cattle, building fences and even how to make homemade wine and sausage. Though he was here for only fifty years, Keith embodied the philosophy of living every day to the fullest and was able to pass this mindset down to the people who love him.
Visitation with the family 5 to 7 p.m., Friday, October 4, 2019 at Thiele Cooper Funeral Home in Yoakum.
Funeral Mass 10 a.m., Saturday, October 5, 2019 at Queen of Peace Catholic Church in Sweet Home, with Rev. Dominic Antwi-Boasiako officiating. Burial to follow at Queen of Peace Catholic Cemetery.
Pallbearers are his brothers, John, Jim, David, Darren and  Kevin Weber and brother-in-law, Gary Moseley
Memorials may be given to Combat Marines Outdoor, 200 W. Hwy 6, St. # 250, Waco, Texas, 76712.