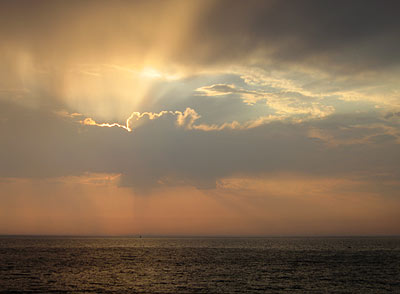 ~James Wegener~
YOAKUM: James Arnold Wegener, 90, passed away peacefully at home on March 1, 2019. James was born on November 19, 1928 in Shiner, Texas to Adolph and Anna (Halochen) Wegener, the first of five children. He married Marie Frances Raska on March 26, 1967. They were married for 47 years until her death February 4, 2015. James went daily to St. Joseph Catholic Cemetery to say his evening prayers with Marie. We rejoice that they are together again.
 James (Jimmy) was a retired auto mechanic, having worked many years for Boehm Ford Motor Company in Shiner. James knew no strangers, remembered everyone he ever met and who they were related to. Hunting, gardening, and fishing trips to Port Lavaca with Marie and great-niece Taylor Appelt Paceley were some of his favorite activities. 
 James is survived by his sisters, Annie Mae Sapp of Yoakum, Julia Mae Zimmerman and Joyce Kneifel of Shiner and brother, Perry (Patsy) Wegener, also of Shiner; sisters-in-law, Toni Jalufka (Lawrence) and Emma Raska of Yoakum, and Pat Hairell Shroyer (Curtis) of Hope. He is also survived by many nieces and nephews, including great niece Taylor, great-great niece Sadie Paceley, and great-great nephews, Ryan Kaiser, Avery Kaiser and Levi Paceley, and a host of friends.
 James was preceded in death by his parents, his beloved wife Marie.
 Visitation 5:00 p.m. to 6:00 p.m., Tuesday, March 5, 2019 at Thiele-Cooper Funeral Home, with Rosary recited at 6:00 p.m.
 Funeral mass 10:00 a.m. Wednesday, March 6, 2019 at St. Joseph Catholic Church with Rev. Matthew Huehlefeld officiating. Entombment to follow at St. Joseph Mausoleum.
 Pallbearers will be Martin Boehm, nephews, Perry Wegener Jr., Darren Wegener, Michael Kneifel, Kenneth Zimmerman, Jr., and Dennis Zimmerman.
 Honorary pallbearers are Ronnie Koenig, nephews, Ronnie Sapp, Byron Kneifel, and Jeff Zimmerman.
 In lieu of flowers, memorials may be given to St. Joseph Catholic Church.