~Shirley Wittman~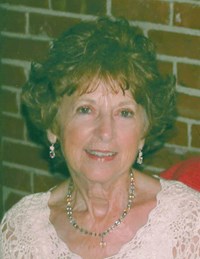 YOAKUM: Shirley Ann Wittman, 81, slipped away peacefully Monday, June 25, 2018 with her loving husband by her side. She was born April 13, 1937 in Prospect Valley Colorado to the late Edward and Lydia (Horst) Holzworth.
She loved God, her family and was a devoted Methodist for 62 years.  Robert and Shirley celebrated their 62nd wedding anniversary on June 17th.  Shirley spent her  career as a head teller at the local bank and then she and Robert worked together in their various businesses throughout the rest of her working career until they both retired.
Survivors are her beloved husband, Robert Wittman of Yoakum; daughter, Krista Rae McWilliams of Anadarko, Oklahoma; grandchildren, Kody McWilliams and Gloria McWilliams.
Preceded in death by her parents; 2 brothers and 3 sisters.
Memorial Service 11 a.m., Friday, July 13, 2018 at First United Methodist Church in Shiner with Pastor Amy McClung officiating.
In lieu of flowers, the family is asking that donations be made to the Methodist Children's Home in Waco, Texas.