~Barbara York~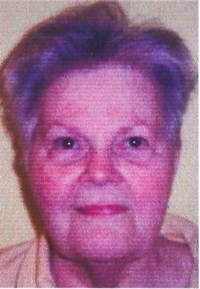 YOAKUM: Barbara L. York, age 87, passed away Tuesday, April 3, 2018.
She was born September 10, 1930 in Yoakum to Horace and Della Dehnisch Wauson.
She was a genealogist.
Survivors: daughter, Tina Dusek of Rosenberg; son, Robert C. York of Yoakum; grandchildren, Mark Dusek, Kimberly Kocian, Christine Ramsey and James Arthur York II; 8 great-grandchildren and 1 great-great grandchild.
Preceded in death by: parents;husband, James Arthur York Sr.; son, James Arthur York Jr.; brother, Horace Wauson Jr.
Memorial service will be held at a later date.