~Wanda Zabransky~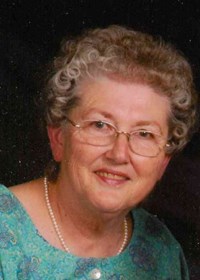 YOAKUM: Wanda Lee Zabransky, age 75, passed away Saturday, March 20, 2021.
She was born August 1, 1945 in Shiner to Ben F. and Annie Kremling.
She attended Shiner public schools. She taught 3rd grade at St. Ludmila School in Shiner and taught at the Goals Program for Cuero I.S.D. After retirement she was a substitute teacher for Cuero I.S.D. She was a devoted wife, mother and was a Cub Scout den mother. She was a member of St. Joseph Catholic Church, Catholic Daughters of the Americas Court #206, K.J.T Society #13. and Yoakum Community Hospital Pink Ladies Auxiliary. She participated in Eucharistic Adoration at Sts. Cyril & Methodius Catholic Church and St. Joseph Catholic Church. She was active in the CCD religious education program at St. Joseph Parish for 30 years. She enjoyed traveling, dancing, attending church picnics, working as a volunteer at Yoakum Heritage Museum, collecting Norfolk Pines and loved cats.
Survivors: sons, Richard Henry Zabransky and Patrick Harvey Zabransky both of San Antonio.
Preceded in death by: parents; husband, Henry Zabransky; in-laws, Henry and Annie Zabransky, Sr; lifelong friend, Annie Stiborek Roeder.
Rosary 7 p.m. Tuesday, March 23, 2021 at Thiele-Cooper Funeral Home.
Funeral Mass 11 a.m. Wednesday, March 24, 2021 at St. Joseph Catholic Church with Rev. Matthew Huehlefeld officiating. Entombment St. Joseph Catholic Mausoleum.
Pallbearers: Kenny Zabransky, David Zabransky, Benji Siegel, Jeffrey Siegel, Scott Zabransky and Jason Zabransky.
Memorial contributions may be given to St. Joseph Catholic Church.
On-line guest book may be signed at www.thielecooper.com
Arrangements by Thiele-Cooper Funeral Home 361-293-5656.